Pressure washing is an effective way to keep strata properties looking their best. This cleaning method involves using high-pressure water to remove dirt, grime, and other buildups from various surfaces. It is especially useful for large strata properties with multiple buildings, as it can save time and effort compared to traditional cleaning methods.
For shared-living space managers and owners in Australia, power washing can provide a cost-effective solution for maintaining the appearance of a property and preserving its value. Whether it's the exterior of buildings, driveways, sidewalks, or any other outdoor surface, the approach can keep strata properties looking clean and well-maintained for years to come.
This post will discuss everything you need to know about pressure washing for strata properties.
Challenges of Maintaining Strata Properties in Sunshine Coast
Maintaining the appearance of shared-living properties in Sunshine Coast, Queensland can be challenging due to a number of factors. One of the biggest challenges is the harsh coastal climate, which can cause weathering and wear and tear on buildings and outdoor surfaces. Salt, wind, and sun can damage paint and cause rust, while heavy rainfall can cause erosion and mould growth.
Another challenge is the large size of many strata properties, making cleaning and maintenance time-consuming and labor-intensive tasks. Strata managers must coordinate with multiple residents, contractors, and service providers to ensure the property is well-maintained.
Additionally, the cost of maintenance can be a major challenge, especially for older shared-living properties that may require significant upgrades or repairs. Strata managers must balance the need for maintenance with the budget constraints of the property, making it challenging to keep the property looking its best without overspending.
For more details, read our blog on the best ways to use pressure washer.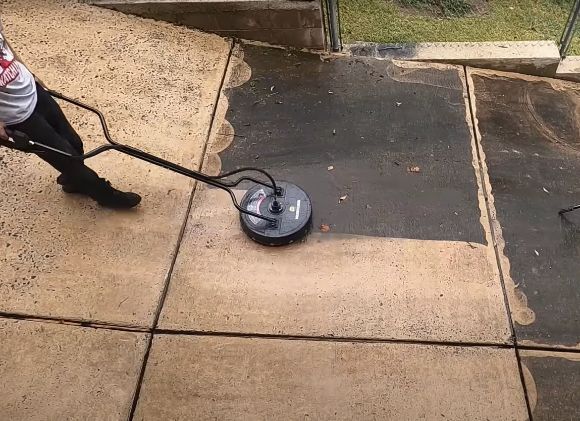 Benefits of Regular Pressure Washing for Strata Properties
These are the main benefits of a regular pressure washing service for strata properties:
Improved curb appeal: Regular pressure washing can improve the property's curb appeal, making it look attractive to residents and visitors. This, in turn, can increase the property value, as prospective buyers and renters are more likely to be interested in a well-maintained property.
Cost-savings: Constantly pressure washing a strata property can reduce maintenance costs in the long run. Removing harmful buildup from various surfaces can help extend those surfaces' life, reducing the need for costly repairs or replacements.
Health and safety: Pressure washing can also contribute to the health and safety of residents by removing mould and other potentially harmful substances that could cause respiratory issues. Regular cleaning can help strata managers improve the safety and health of everyone who live and work there.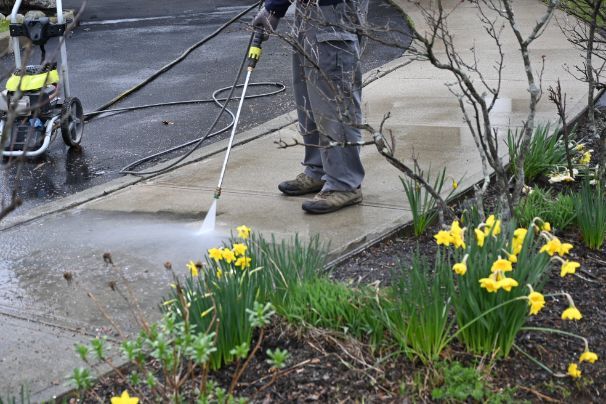 Reasons to Hire an Experienced Strata Property Pressure Washer
These are the reasons why you should hire an experienced strata property pressure washer:
High-quality cleaning: An experienced pressure washer has the knowledge and equipment to provide a thorough and effective cleaning, removing dirt, grime, and other buildups from various surfaces.
Increased property value: Regular pressure washing can improve the appearance of a strata property, making it more attractive to residents and visitors and potentially increasing its value.
Time-saving: An experienced strata property pressure washer can save time and effort compared to traditional cleaning methods, as they have the expertise to get the job done quickly and efficiently.
If you're interested in learning about coastal pressure washing, check out our blog about the topic today.