Roof Cleaning Sunshine Coast | #1 for Roof Washing
✓ Satisfaction Guarantee
✓ Free Quotes
✓ Reliable & Fully Insured
The constant assault of natural elements can leave a roof looking worn and old as time goes by. Dirt, mould, and mildew can easily accumulate and destroy its protective layers. To keep your roof in the best shape for years to come, you must clean and maintain it regularly. Unfortunately, not everyone has the time, equipment, or expertise to get this done. The good news is that there are reputable roof cleaners who can clean your roof for you. At Sunshine Coast Pressure Cleaning Group, we offer professional roof cleaning services to homeowners who want the best for their homes. We combine both high- and low-pressure cleaning methods to eliminate dirt and debris without damaging the roof. Our team of roof cleaners has been serving the local community for many years. We have cleaned all kinds of roofs, from concrete tiles to asphalt shingles.
Why Choose Us for Roof Cleaning
Here are the main reasons why people in Sunshine Coast, QLD choose us:
Professional Roof Cleaners
State-of-the-Art Equipment
Expert Roof Cleaners Sunshine Coast
If you're looking for a reputable roof cleaning Sunshine Coast company, then you can't go wrong by choosing us. We have a crew of experienced roof cleaners that are trained and insured to clean your rooftops safely. Many homeowners today take roof pressure washing for granted because of the upfront cost. However, cleaning your roof offers many benefits, and it's also a worthwhile investment in the long run. Seeing as how roofs can be quite delicate, it's only reasonable to hire an expert to perform the roof cleaning process. Doing so will give you peace of mind knowing that professionals are washing your roof and keeping it in pristine condition. Are you ready to hire a proficient roof cleaner for your home? Contact us today to schedule an appointment with one of our team members.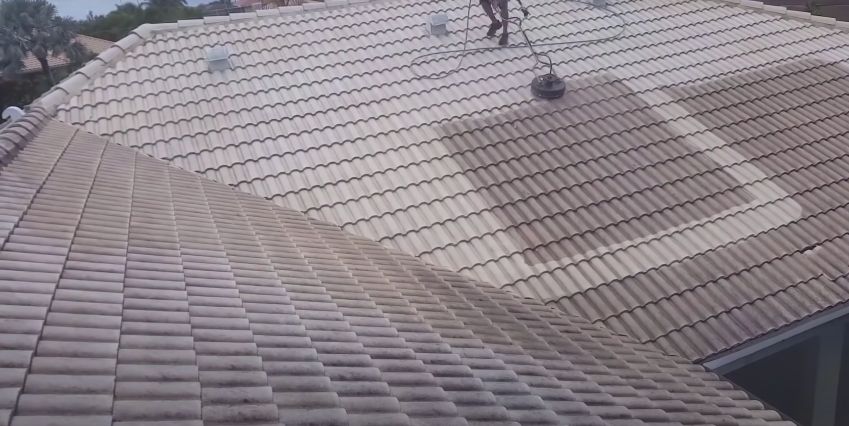 Why Choose Soft Washing for Your Roof?
There are a few important reasons why you should settle for soft washing rather than Sunshine pressure cleaning for your roof. These reasons include the following: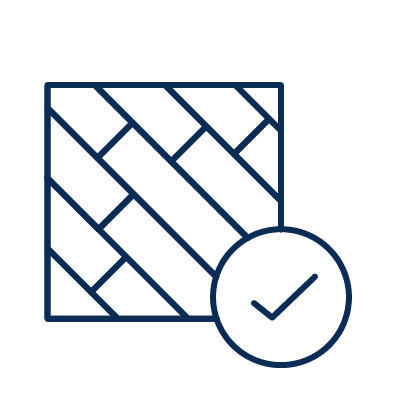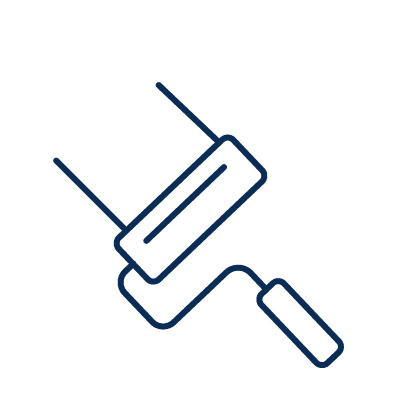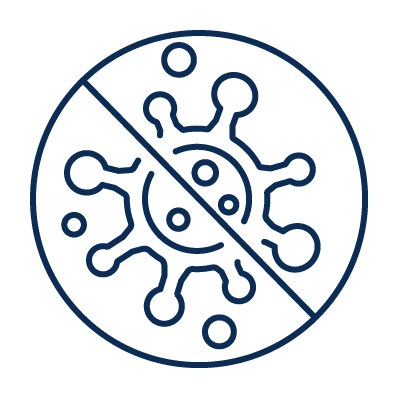 Microscopic Spores Removed
Roof Pressure Cleaning or Soft Washing?
Traditional pressure cleaning and soft washing are methods that are used in cleaning surfaces around a property. These two are considered a subtype of pressure washing.
Pressure cleaning is often applied on harsher surfaces and is designed to dislodge deep-rooted surface dirt or grime. The high-pressure application of this method makes it an ideal choice for porous and hard surfaces such as concrete.
On the other hand, soft washing is applied by using a very low pressure and a degreaser solution. It's designed to clean softer surfaces and prevent them from being damaged during the process.
The cleaning solutions used in the soft washing method will settle into the layers of dirt and break them down from the inside. The roof cleaners Sunshine Coast then apply low-pressure washers to remove any loose particles and rinse the surface.
For roof cleaning, we highly recommend using the soft washing approach rather than its high-pressure counterpart.
There are a few important reasons why you should settle for soft washing rather than Sunshine pressure cleaning for your roof. These reasons include the following:
Our Roof Cleaning Process
Here are the steps we take in our Sunshine Coast roof cleaning process:
Step 1:
Inspect and Assess
Before we begin cleaning, we make sure to inspect your roof first to assess how we should best the cleaning process.
Step 2:
Remove Organic Growth
The next step is to thoroughly remove any organic growth from each individual tile and ridge on your roof.
Step 3:
Remove Dirt and Debris From Gutters
After cleaning the roof manually, we then start to remove any dirt or debris that is present in your gutters.
Step 4:
Apply Roof Wash Solution
We then carefully apply our roof wash solution on every part of the roof and let it sit for around 30 minutes.
Step 5:
Soft Wash and Rinse
Once 30 minutes have passed since applying our solution, we then wash the roof and make sure it's thoroughly rinsed.
Step 6:
Clean Surrounding Area
Our final step is to ensure that the surrounding parts of your property are free from any moss, debris, or dirt that was previously on the roof.
Benefits of Roof Cleaning With Our Team
When you choose us to clean your roof, you can expect the following benefits:
Mildew isn't only a possible health concern to people exposed to it, but it could also reduce the lifespan of your roof. The accumulation of fungus, algae, and lichen on roof tiles can easily cause it to degrade over time. Our soft washing service can help keep your roof in good condition and even enhance its longevity.
Helps Save Time and Money
The positive results of a good soft washing procedure will be felt for a longer period of time compared to a typical pressure washing approach. The main reason is that our soft washing team uses a specialised method to clean the roof. This helps you save time and money since you don't have to clean your roof as often.
We Use Eco-Friendly Solutions
We have developed our own cleaning solutions that aren't harmful to plants and animals. They also don't contain harsh chemicals that can cause problems to your property afterward. Our eco-friendly cleaning solutions are safe for you, your family, and your pets. These products will also be safely absorbed into the ground once our soft washing team has completed a cleaning.
Finally, the soft washing performed by our roof cleaners Sunshine Coast will help keep pests from building their nests on your roof. This also helps stop them from being a health concern to your family. Regularly soft washing a roof clean can ensure it stays free from bugs that could get into the house.