Sunshine Coast Pressure Cleaning Group - The Pressure Washing + Roof Cleaning Experts
✓ Satisfaction Guarantee
✓ Free Quotes
✓ Reliable & Fully Insured
Why Choose Our Team For High Pressure Cleaning?
Sunshine Coast Pressure Cleaning Group is a leading provider of pressure washing services today. Here are the main reasons why you should choose our team of pressure cleaners for your needs: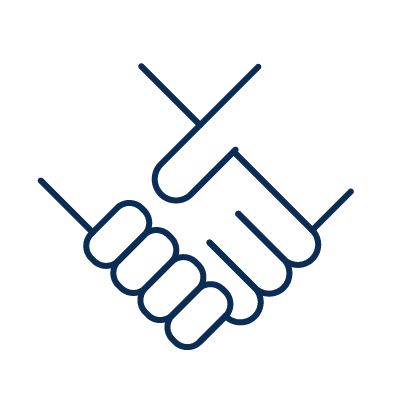 Committed to Each Project
Our team of Sunshine pressure cleaning experts is committed to doing a great job while building great relationships with clients. We uphold a high standard when it comes to honesty, integrity, fairness, and personal responsibility. Additionally, we care about your interests and make them the basis of how we operate.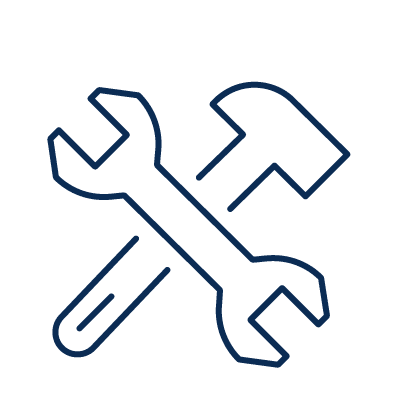 State-of-the-Art Equipment
We pride ourselves in using the best and latest equipment available today. Our water-capturing and filtration system equipment is designed to make the jobs of our team a lot easier and more convenient. We also employ eco-friendly techniques and dispose of contaminants properly in all of our projects.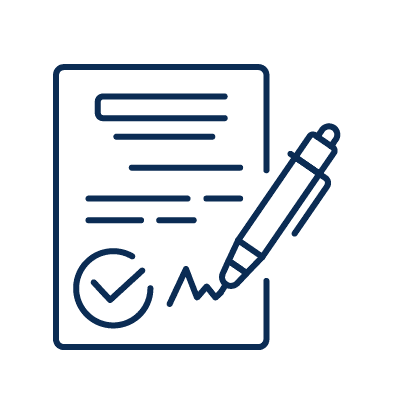 Fully Licensed and Insured
Our team of professionals is a fully insured pressure washing service company. Our crew has undergone intensive training to ensure they can fulfil their job to the best of their abilities. We also hold a $5 million public liability insurance policy to cover our clients in case of accidents.
Pressure Cleaning Sunshine Coast
Pressure cleaning is one of the most effective and eco-friendly methods of cleaning a residential, commercial, or industrial environment. Getting a pressure washing service regularly from the right people can extend the lifespan of a property, improve overall aesthetics, and minimise possible health hazards.
At Sunshine Coast Pressure Cleaning Group, we've learned that the best results can be obtained by being attentive to small details and providing excellent solutions. 
We listen to your concerns, come up with the right approach, and use the safest and most effective products available. Our cleaners take the necessary steps to ensure your home stays safe throughout our cleaning process. In addition, we ensure the whole area is secure, so your surroundings will remain as-is.
As a premium pressure cleaning service provider in the Sunshine Coast, we treat each project like our own and aim to always provide top-notch service to our customers.
Our High Pressure Cleaning Services
As a top-rated pressure washing service provider, Pressure Cleaning Sunshine Coast can provide you with the residential, commercial, and industrial pressure washing solutions you need. We have been serving the local community for many years by providing the following services: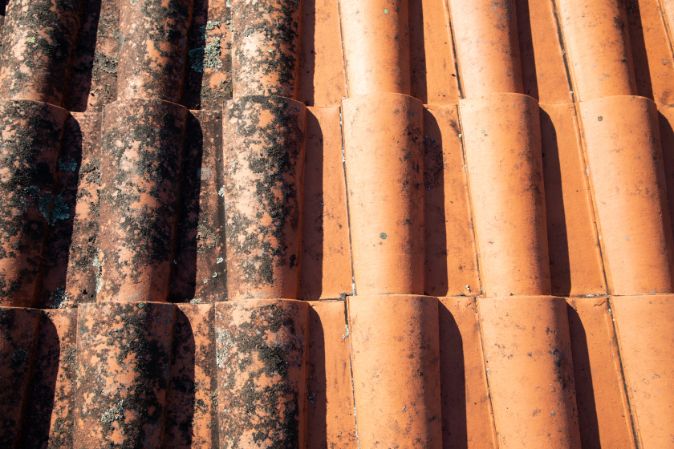 Residential Pressure Clean
For pressure washing sunshine coast homeowners in the region trust our pressure washing solutions for their homes. But unlike most power washing companies, our external cleaning services are designed to refresh a property and its driveway without causing damage. Our team of pressure cleaning experts can improve the appearance of your home and increase its value. We are experienced in getting rid of dirt, rust, mould, algae, oil, and mildew that can mar your home's curb appeal. The good news is that you can simply give us a call, and we'll solve all of these problems for you. We provide prompt and affordable pressure washing services that will make any home look brand-new. Our techniques are designed to clean a wide range of materials. Additionally, we take into account various considerations when pressure washing and selecting the right water pressure and temperature to use to give us maximum cleaning power while keeping surfaces safe. Whenever you feel like your require home maintenance or driveway needs a complete makeover, you can count on us to provide pressure cleaning solutions to address your own unique challenges. We even provide concrete sealing.
Commercial Pressure Washing
Any business is only as good as its aesthetic appeal. If the exterior of your commercial property doesn't look too good, then most customers will want to look elsewhere. The good news is that you can enhance the curb appeal of your business by calling sunshine coast pressure washing team many businesses rely on. With so many pressure washer uses, we provide high-powered pressure washing solutions that will make commercial properties look like new. Our team of Sunshine pressure wash experts can address dirty facades, signage, floors, walls, and other areas of your business. We are also experienced in pressure washing materials such as timber, concrete, brick, and stone. Our commercial services are available for any commercial property and even body corporate run properties in the Sunshine Coast QLD region. You'll get the finest cleaners in the area at your disposal when you choose us. We have the talent, tools, and training to deliver a quality service and a prompt service. We also specialise in cleaning areas that other pressure washing companies simply can't deal with. Our Sunshine Coast pressure cleaning team is knowledgeable and insured to handle these tight spots when needed. From Sippy Downs to Glass House Mountains, Battery Hill to Birtinya, up to Mooloolaba Qld, we cover it all.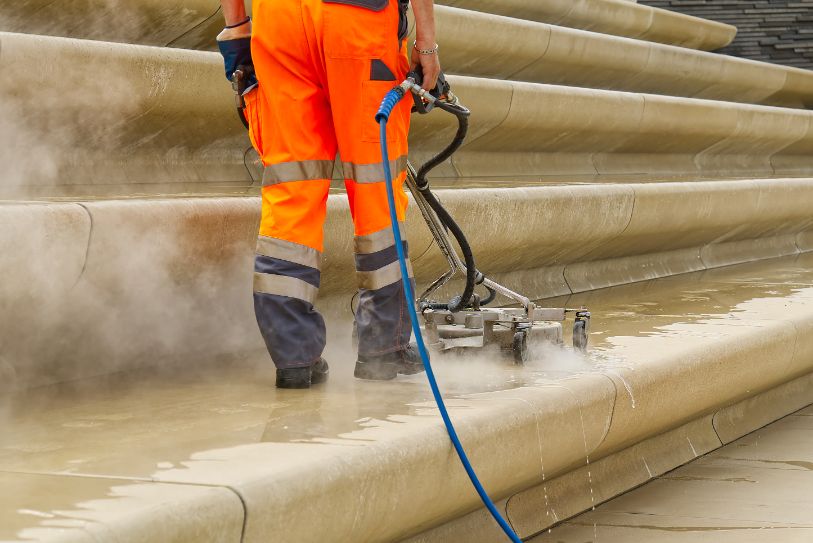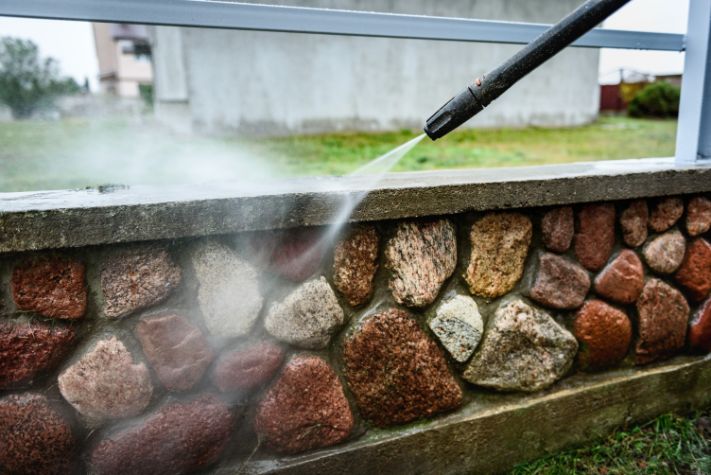 As a local pressure washing company in the Sunshine Coast, we are in a prime position to handle all of your industrial pressure cleaning needs. Our team of pressure cleaners is trained and licensed to ensure a safe operation and clean appearance of your facility after.
Industrial Pressure Washing
Industrial pressure cleaning services in Sunshine Coast can keep industrial facilities clean, safe, and compliant. With our eco-friendly pressure washing Sunshine Coast solutions, you can ensure your factory, shipping facility, warehouse, or plant is free from dirt, debris, and grime that can result in health issues. Keeping your industrial facility clean does more than ensure the well-being of your visitors and employees. Cleanliness in warehouses, plants, and factories can lead to an increase in overall efficiency and a reduction in workplace accidents. Our plant and factory pressure washing for health services doesn't stop once we've washed the floors. We'll send in our well-equipped team to handle all power washing duties for a wide array of industrial applications, including the cleaning of industrial rooftop units, machinery, and superstructures. Meanwhile, our warehouse cleaning service will cover everything from the cleaning of your parking lots, entrance areas, loading areas, and exterior walls. We use the best pressure clean and pressure washing cold water equipment available so we can take on even the biggest jobs.
Soft Washing Sunshine Coast
Soft washing is an entirely different method of cleaning compared to pressure washing. Rather than use high pressure cleaning that may cause damage to the facade of your home, soft washing is a non-pressurised approach that uses environmentally safe solutions to clean the exterior of the house. Although our homes are designed to stand up to the Sunshine Coast's harsh outdoor elements, they can have parts that are extremely delicate. For instance, layers of painting and weather coating protections can chip off when you use a pressure washer to clean their surfaces. In soft washing, low-pressure water is applied on the exterior surfaces of a property. Its aim is to eliminate moss, mould, bacteria, mildew, and other microorganisms effectively. The main ingredients used here are a degreaser solution and water to dilute the concentration. Many people have found that soft washing is an ideal cleaning method to apply on fragile exterior parts of the house. Surfaces from roof shingles, windows, screens, vinyl sidings, and patio enclosures can be damaged when high water pressure is applied to them. Soft washing is also a good option before painting a roof. With soft washing, you can clean these surfaces and prevent any damage to your home once the washing is done. Want to know more? Contact us today, and we'll answer your questions.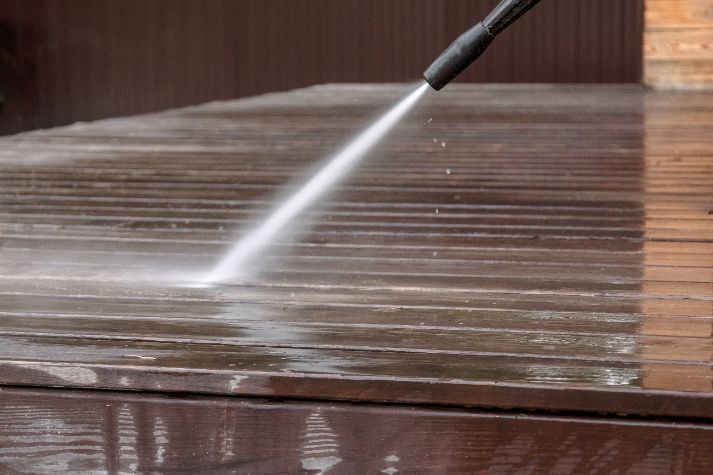 Our Pressure Cleaning Process
These are the main steps in our pressure washing process:
We begin the process by making sure everything around the area is wet. We wet any plants, glass, and timber so that they become cool before pressure washing begins. This ensures nothing is effected by the solution
Step 2:
Apply the Solution
The next step is to apply our solution on the surface that requires cleaning. The main ingredient of our solution is Sodium Hypochlorite which will be mixed with industrial soap to help remove dirt and grime.
We allow our solution to be left on the surface for around 5 to 10 minutes based on how much mould, grime, dirt, or algae is present. We then assess whether or not to reapply the solution.
If everything looks good, we'll rinse off the solution thoroughly ensuring all surfaces are clean and up to standard. Our experts will
Safety Above All Else - Sunshine Pressure Cleaning
Our team at Sunshine Coast Pressure Cleaning Group performs the pressure cleaning process with all necessary personal safety equipment needed. This includes the use of personal protective equipment (PPE), chemical masks, long sleeves, ear/ eye protection, and harnesses. We are able to clean up to 2 to 3 stories high, and we also have a public liability of $5 million.

Interested in getting started? Get in touch with us today to schedule an appointment.