Yes, you can pressure wash in the rain. However, it's generally not recommended if you are using an electric pressure washer, as the combination of electricity and rain can be dangerous. It's best to prioritise safety when using any sort of electrical equipment.
A professional Sunshine Coast Pressure washing company knows that it's simply not ideal to do pressure cleaning while raining. The main reason is that rain can dilute the cleaning solution and hamper its effectiveness.
In this post, we'll answer some common questions concerning the care of a pressure washer.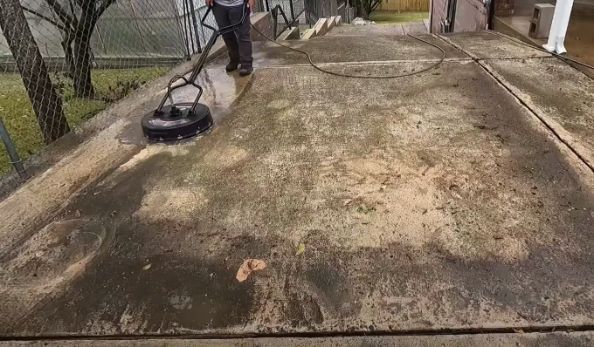 Is It Okay for a Pressure Washer to Get Wet?
Yes, it is generally safe to get a pressure washer wet. This is primarily due to the fact that these machines are designed to be used outdoors and should constantly be in contact with water.
However, there are a few precautions to consider. These are:
Designed for outdoor use: You want to make sure your pressure washer is intended to be used outdoors. All of the electrical components need to be sealed properly to avoid water damage.
Not submerged: Every pressure washing provider knows that they should not submerge their washers in water. They also don't expose them to heavy rainfall since too much water can cause engine issues.
Dry off: Drying a pressure washer after use is essential to prevent corrosion and rust from developing on important parts. You can use a storage bag or protective cover when you're not using the machine.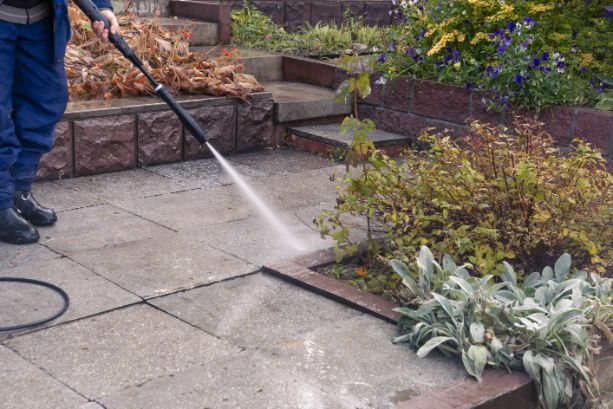 What Weather Conditions to Avoid
The following are the weather conditions to avoid when pressure washing:
Heavy rain: Heavy rain may impair your vision, and you should never use equipment as powerful as a pressure washer if you can't clearly see what you are doing. Additionally, you may accidentally flood the location you're working on, even with an inch or so of water.
High wind: Strong winds are a problem for pressure washers because they may blow the wand, or your arm, in an unexpected direction. Remember, a pressure washer has the potential to cause a great deal of damage if used on something you don't intend to spray.
Extreme heat: A pressure washer can work in high heat, but you may not be able to. Make sure to monitor yourself for heat illness if you're trying to complete a project in extreme heat.
Can I Leave My Pressure Washer Outside?
Yes, you can leave your pressure washer outside. However, there are some things to consider to be sure it remains in good condition.
These include:
Protect your pressure washer from the elements by placing it at least under a canopy
Make sure you're not storing the machine in a moist or damp area
Maintain your pressure washer to keep it in good working order
Would you like to know how to use a water tank for pressure cleaning? Read our blog to find out.