Yes, you can use a water tank with a pressure washer. Many experienced power washers find it easier to have a portable water source around since it allows them to clean hard-to-reach areas.
What makes water tanks even better is that they can be used with electric and gas pressure washers. These storage devices can easily be connected to both types of units, as they are readily compatible.
To help you decide whether you should use a water tank for pressure washing, we'll answer some common questions in the following sections.
How Big Should My Water Tank Be?
Your water tank should be big enough to hold at least 350 litres or more of water if you plan to use it for pressure washing. This capacity should allow you to sufficiently clean an area without having to run back and forth for refills.
Another aspect to consider when deciding on water tank storage is the areas of your property you plan to pressure clean often. If you only wish to pressure wash for light cleaning, then you can get away with a 300-350 litre tank. But if you plan to do heavy-duty cleaning, you'll most likely need double that capacity.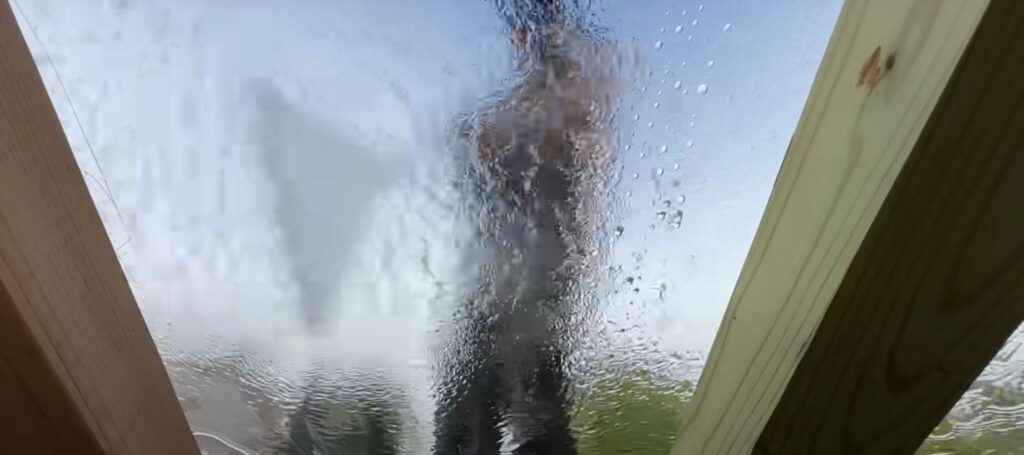 Where Should I Position My Water Tank?
When pressure cleaning, you want your water tank to be positioned higher or at least at a levelled angle than your washer. Such positioning allows the water from the tank to easily flow into the pressure washer with the help of gravity.
Many people do not realise that they need to do this when using a water tank, and they tend to have problems when using their pressure washers.
The water tank can provide you with constant running water through the pressure washer. You don't necessarily need to do this if you are using a garden hose to feed water into your pressure washer, although it may be a good idea to keep the hose level with the pressure washer.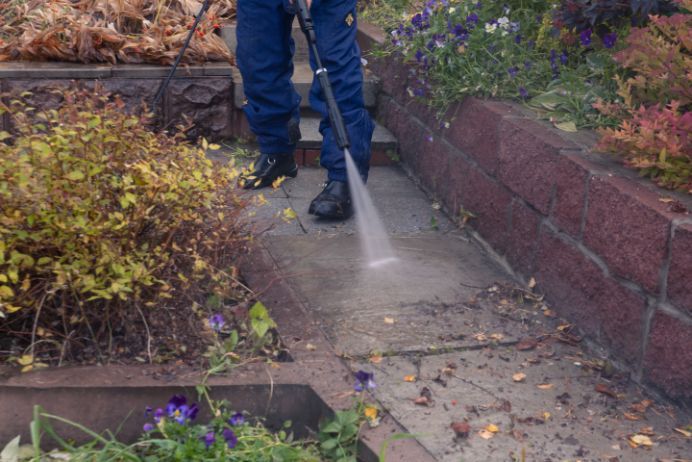 Can I Pressure Wash Using a Rain Barrel?
Yes, you can connect your pressure washer to a rain barrel. Doing so allows you to use this storage device similar to any water tank. However, your pressure washer will only operate from the barrel until two-thirds full until its motor stops working due to the lack of water.
Make sure you use the biggest and fullest container when pressure washing with a rain barrel. You should also avoid doing a pressure wash in the rain since it won't be as effective as cleaning in dry temperatures.
Can I Gravity-Feed Water to a Pressure Washer?
Yes, you can gravity-feed water to a pressure washer. It's important to note that not all pressure washers will work with a gravity-fed source.
Lower-end pressure washers will find it difficult to draw sufficient water through gravity feeding. They won't be effective in washing various surfaces due to the lack of pressure from their source.